Born in County Cavan, Ireland
Patrick was 1 year old when he immigrated to the United States with his parents.
In 1842, his family moved to Rochester, NY where he lived until 1857 when he was appointed cadet in the United States Military Academy at West Point.
He graduated first in his class in 1861 and was commissioned to the Corps of Engineers as a second lieutenant.
"Here they are men, commence firing"
Military Career
O'Rorke took part in the First Battle of Manassas/Bull Run where a bullet went straight through his coat and horse shot out from under him.
Later, he was reassigned to various engineering duties in Washington City. Fort Marcy, Fort Davis, Fort Stevens and Fort Washington were all established to protect the federal capital.
In March of 1862, he was given command of the "Rochester Raiders" of the 140th New York Volunteer Infantry. He was only 26 years old at the time.
During the Battle of Little Round Top, O'Rorke led his men, after "orders" from General Gouvernor K. Warren up the north slope to the crest of the rocky hill. O'Rorke grabbing his regiments colors shouted "Here they are men, commence firing".
These would be his last words as he was mortally wounded in one of the first volleys.
Internment
O'Rorke was initially buried by members of the 140th in Gettysburg but was later returned to Rochester, NY by his widow.
A funeral for Colonel O'Rorke was held on July 15 bringing together hundreds of Protestants and Catholics as well as a range of various ethnic groups.
He was laid to rest in the old Catholic cemetery on Pinnacle Hill but was ultimately interred at Holy Sepulchre Cemetery where he lies in rest to this day.
The O'Rorke Memorial Society
The O'Rorke Memorial Society was formed to honor the life of Colonel O'Rorke and to keep his unrelenting spirit alive.
Several projects including a memorial bust and the O'Rorke Bridge have been coordinated by the society.
UPDATE 2017 - Currently, the memorial bust has been moved and is on permanent display at St. John Fisher College (Lavery Library)
and our hope is to procure and relocate Colonel O'Rorke's civil war artifacts (jacket, spyglass and compass) to the same location.
Contact Us
To view pictures from County Cavan Executive Ger Finn's visit to St. John Fisher College
on Sunday March 16, 2015 click HERE
To view pictures of the O'Rorke Bridge Re-dedication on October 4, 2015 click HERE
NEW : To view the Easter 1916 Commemoration on April 24, 2016 click HERE
If you would like additional information, please send a note along to MOH@ororkesociety.com
Join us on Facebook (Patrick O'Rorke)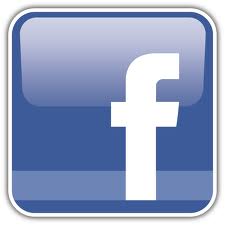 Follow us on Twitter (@ororkesociety)